What Are CoolSculpting Results Like?
When researching body contouring solutions, many want to know, "what are CoolSculpting results like?" This is a great question. CoolSculpting is a groundbreaking body contouring treatment. Not only does it deliver stellar fat reduction results, but it also requires no surgery or downtime. What's there to not love?
Peruse through CoolSculpting before and after pictures and client reviews to get a glimpse of what you can expect. Patients rave about the dramatic transformation they get from CoolSculpting. Moreover, countless studies prove that it is safe and effective for long-term fat reduction.
Continue reading to discover how CoolSculpting can restore your confidence, body love, and self-esteem.
What Clients Say About CoolSculpting
One of the best ways to vet facilities offering CoolSculpting is to read through online reviews. You can get a solid idea of their experience and training based on what past patients have to say. For example, numerous consumers have raved about Dōcerē Medical Spa and Laser Center for their fat-freezing sessions.
CoolSculpting Before and After Images*
Past patient reviews may tell you that fat-freezing is effective. But how effective is it, really? See results for yourself by perusing through CoolSculpting results before and after pictures. These images reflect the authentic results of our real patients. Bear in mind that results vary per person.* But you can visualize what the fat-freezing treatment can do for you.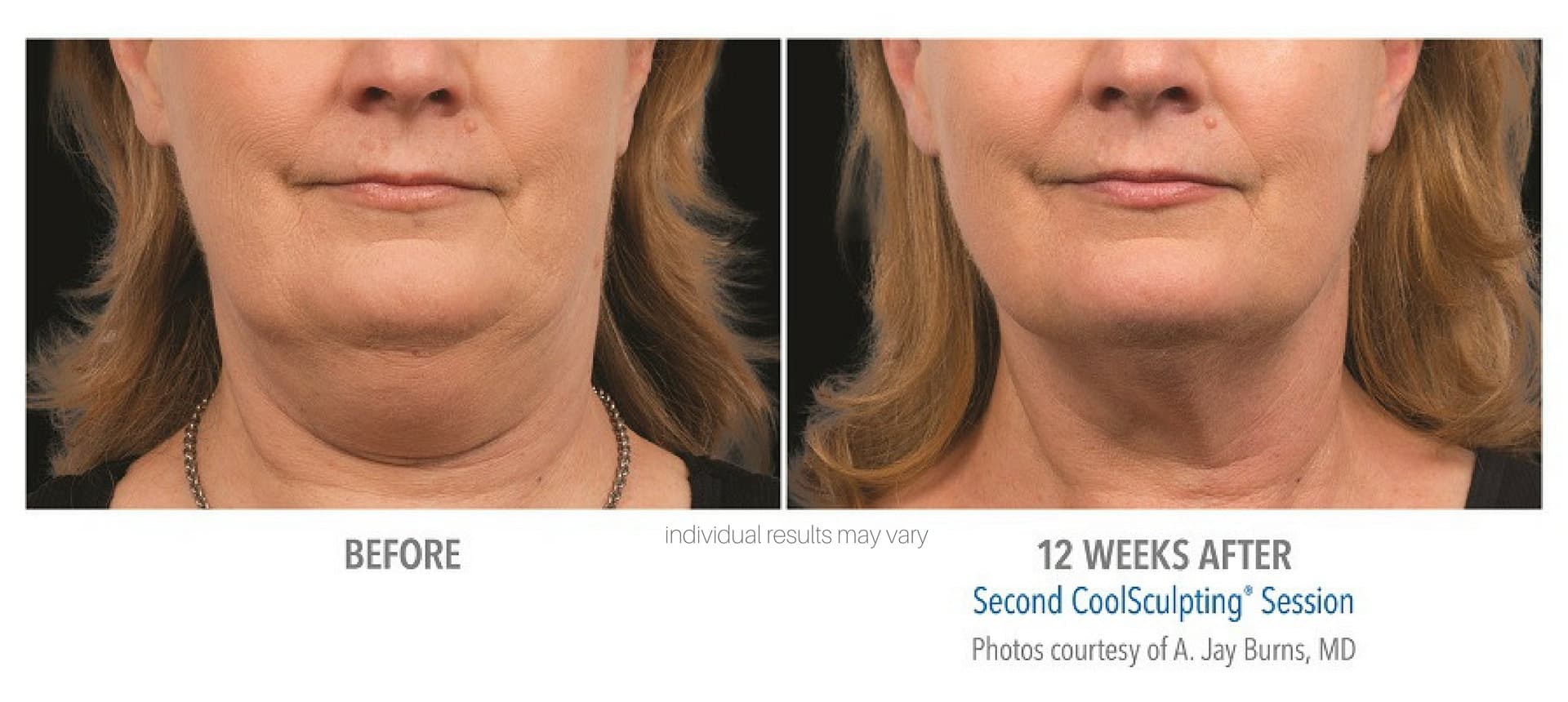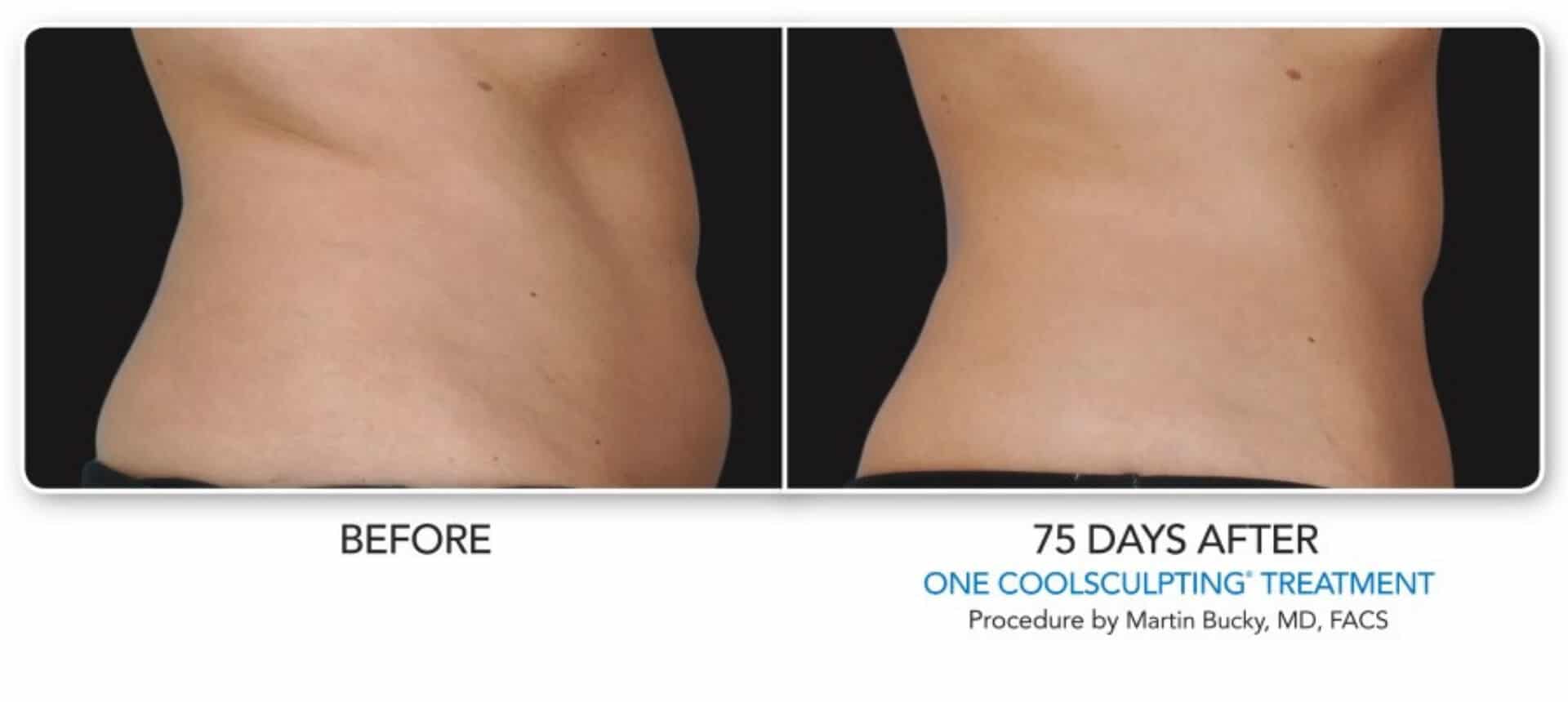 How to Get Outstanding CoolSculpting Results
You can do a couple of things to ensure stunning Coolsculpting results. The first step is selecting a reputable provider. Since CoolSculpting is a technique-sensitive treatment, your specialist's abilities impact your overall outcome and experience. Shop for the most experienced provider, then start thinking about the cost. Cost should not be the only deciding factor. Going the most affordable route may not yield great results.
Remember that the manufacturer pre-sets CoolSculpting prices. So anyone advertising CoolSculpting for a "steal" may be using counterfeit equipment. This can lead to unnecessary problems after the treatment.
Before committing to CoolSculpting, it is important to determine your candidacy. Not everyone can get CoolSculpting. We recommend this body contouring solution for healthy men and women with excess fat resistant to diet and exercise.
Not sure if CoolSculpting is right for you? Quality providers offer free consultations to help you determine that. Take advantage of these and schedule one with a nearby provider. A trained specialist can tell you if CoolSculpting will deliver the body transformation you seek.
Top-Notch CoolSculpting Near Me in Strongsville, OH
Visit Dōcerē Medical Spa and Laser Center for unparalleled CoolSculpting results in Strongsville, OH. As the premier CoolSculpting provider in the area, we only perform fat-freezing on suitable patients. Our team uses state-of-the-art fat-freezing technology to guarantee outstanding results. Call our office at 440-238-3331 to schedule a complimentary consultation. We look forward to learning about your cosmetic goals and creating a treatment plan to meet them.
Schedule a free consultation
by submitting this form you agree to be contacted via phone/text/email.
Schedule a free consultation
by submitting this form you agree to be contacted via phone/text/email.
Jeffrey Viscomi, MD
Dr. Viscomi received his Bachelor's degree from the University of Dayton. He then went on to graduate from Wright State University School of Medicine in the top 10% of his class. Following residency at the Cleveland Clinic, Dr. Viscomi began his Family Practice in Strongsville and quickly became a nationally recognized leader in primary care for his unique practice model. Dr. Viscomi is a member of the Aesthetics Practice Association and has completed extensive training in the use of laser in aesthetic procedures.