CoolSculpting before and after | Real Patient Results
CoolSculpting before and after results demonstrate the body-sculpting power of freezing fat. The popular body contouring procedure is the number one alternative to liposuction. And for good reason. CoolSculpting eliminates fat cells without surgery and little to no downtime. While simply freezing away stubborn bulges may seem too good to be true, these CoolSculpting before and after pics are proof that the body-contouring procedure works.
Related Article: What is Cryolipolysis >>
CoolSculpting before and after*
These images showcase real patients and demonstrate actual CoolSculpting before and after results. As with all body-contouring procedures, results may vary* Discerning patients know the best way to receive dramatic, natural-looking reductions in fat is by choosing a reputable medical spa to perform the technique dependent procedure.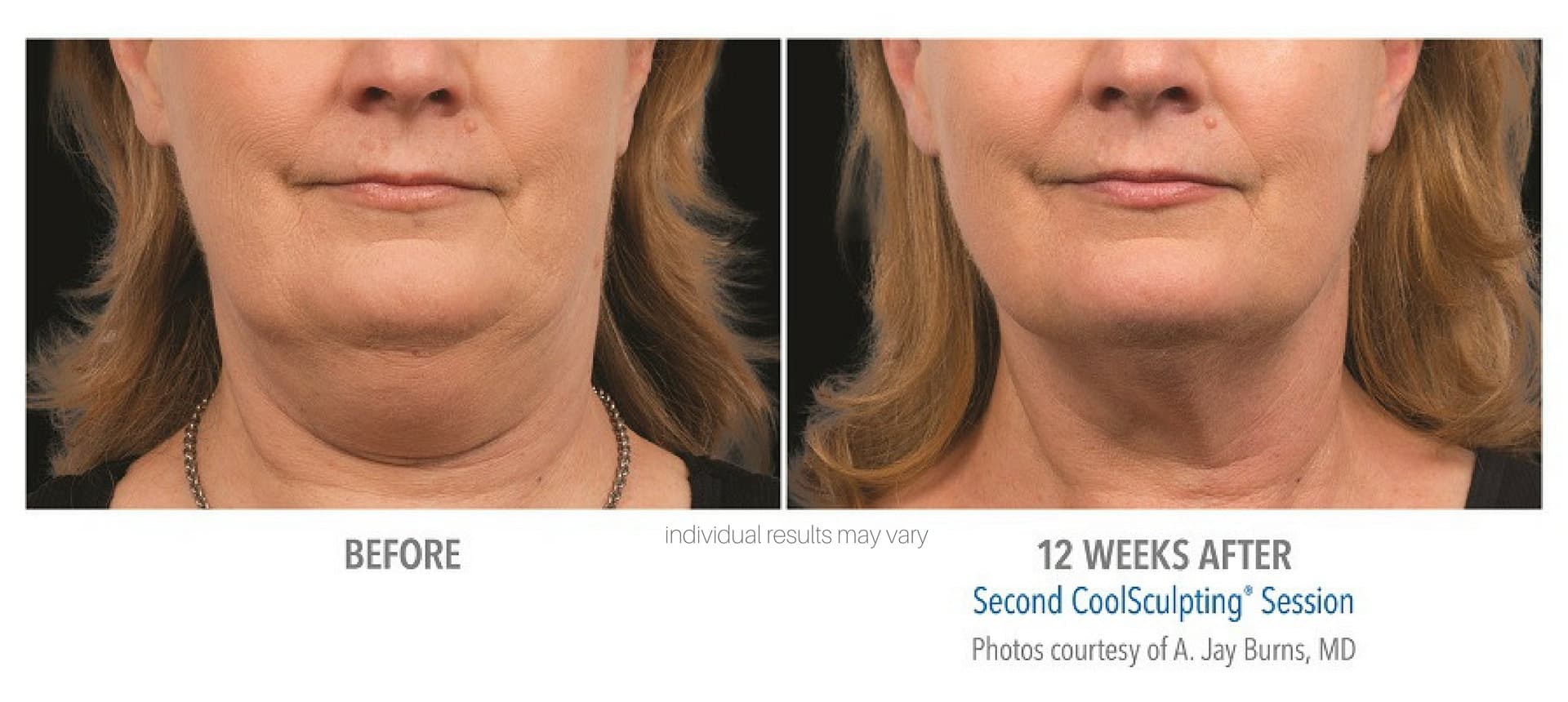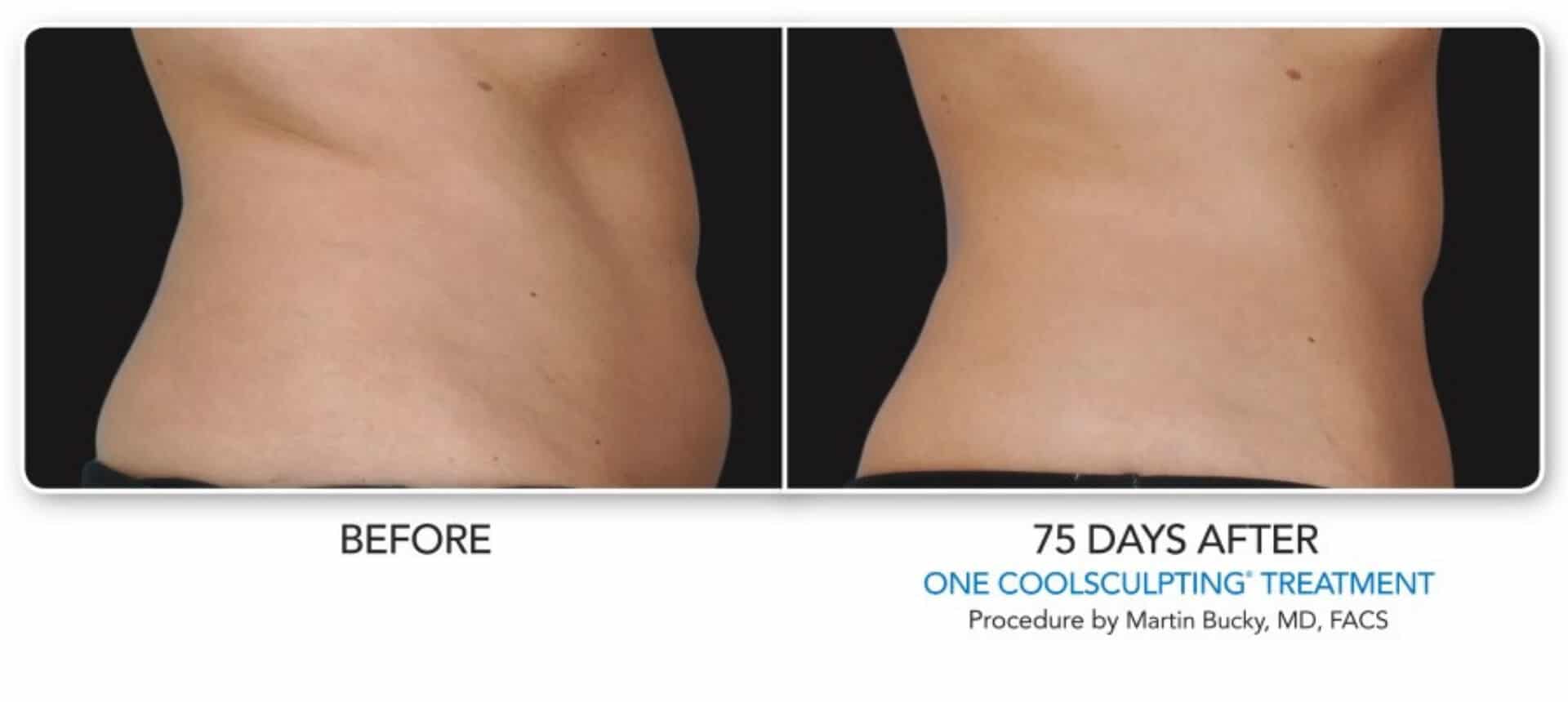 CoolSculpting Treatment areas
As evident in CoolSculpting before and after pictures, the fat freezing treatment can target nearly any stubborn bulge that clings to the body. At Docere Medical Spa and Laser Center, patients are treated with the most advanced body contouring technology on the market. This includes the latest line of CoolSculpting applicators. With the full CoolAdvantage Collection line, Docere patients can freeze away:
Belly fat
Hip fat and love handles
Back fat
Bra fat or armpit fat
Inner thigh fat
Outer thigh fat
Upper arm fat
Fat below the buttocks
Chest fat (popular for men with man boobs)
Neck fat
Double chins
And more…
Is Freezing Fat Right for You
CoolSculpting Reduces Fat Without Surgery and Minimal Downtime
How to Attain Great CoolSculpting before and after Results
Two major factors influence your results. The first is your candidacy for the fat freezing procedure. CoolSculpting works best on healthy men and women who live active lifestyles but struggle with fat that resists diet and exercise. Furthermore, the applicators work best on reducing isolated pockets of fat, or stubborn bulges like love handles or belly fat. The best way to discover if CoolSculpting is right for you is by scheduling a complimentary consultation with a certified CoolSculpting provider.
Related Article: How much does CoolSculpting cost? >>
The second crucial factor for attaining optimal CoolSculpting before and after results is the person performing the procedure. Like any cosmetic surgery, such as liposuction, reducing fat with CoolSculpting requires skill and expertise. Therefore, the proficiency of the person providing the fat freezing procedure influences that patient's perception of the process and the overall results.
Hence, discerning patients living Strongsville OH, choose Docere Medical Spa and Laser Center for all their body contouring needs. At Docere, CoolSculpting treatments are performed by experienced specialists who are extensively trained. Their expertise and commitment to patient safety and satisfaction ensure the best results possible.
CoolSculpting in Ohio
The first step to securing the CoolSculpting before and after transformation you hope for is contacting Docere Medical Spa and Laser Center to schedule a complimentary consultation. Contact Docere online or by calling (216) 446-8467 today.
SCHEDULE A COMPLIMENTARY COOLSCULPTING CONSULTATION
Schedule by phone at 216-446-8467 or fill out the online consultation request
by submitting this form you agree to be contacted via phone/text/email.