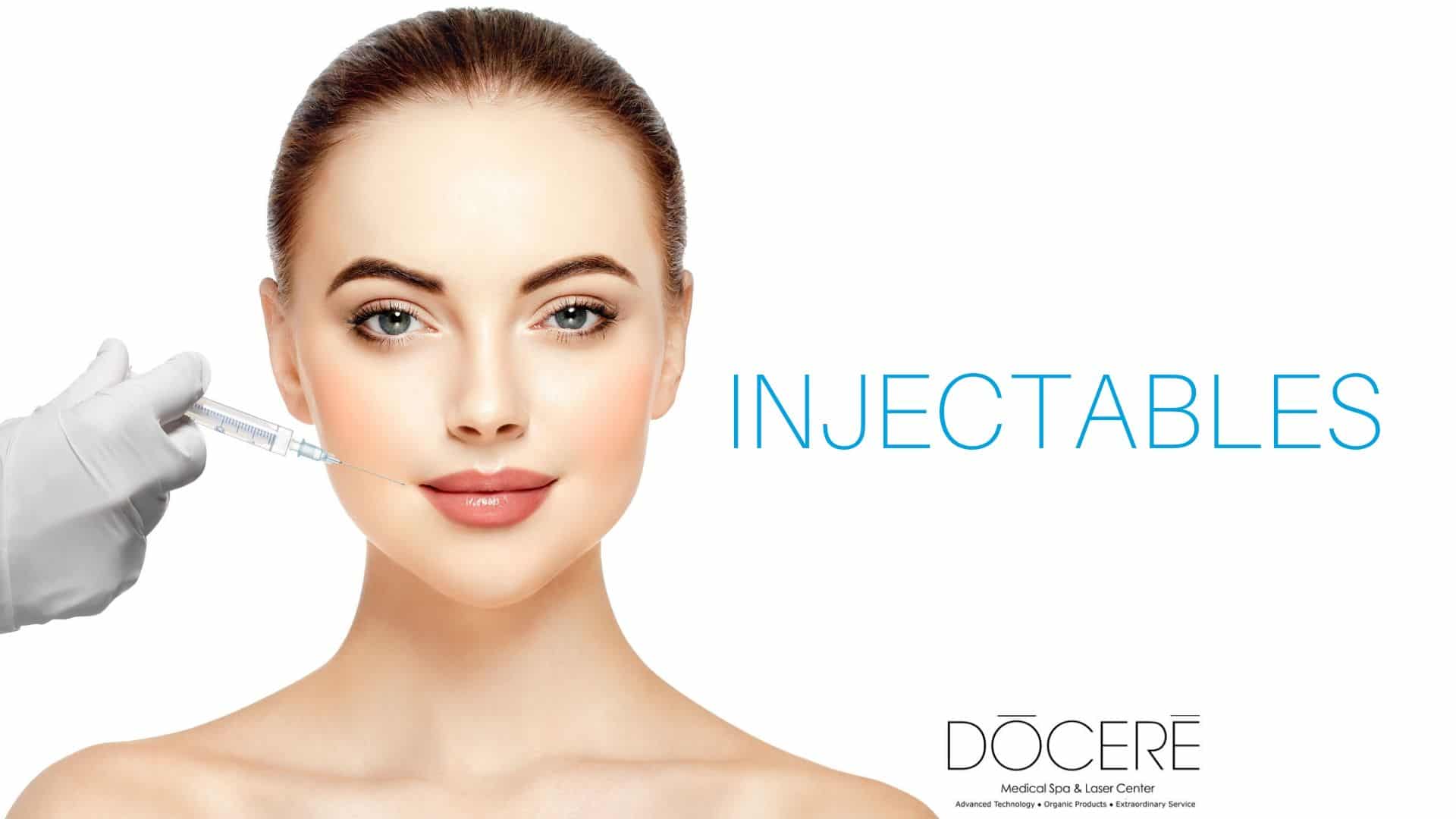 by submitting this form you agree to be contacted via phone/text/email.
Dermal Filler Injectables in Strongsville
If there is an area on your face that lowers your confidence and it's time to find a solution, consider dermal fillers. Not only are they a lasting solution that you can maintain with ease, but they're unique to you. The versatility of face fillers is what makes them such a well-loved technique. 
At Dōcerē Medical Spa and Laser Center, our trained aesthetic injectors are ready to help you create an individual treatment plan that meets your needs. We are here to discuss your goals and concerns and answer any questions you may have. You deserve to feel comfortable and confident going into a cosmetic treatment. 
"Lines around the mouth and nose are best treated with dermal fillers," says Dr. Seballos. "We use Restylane which is made from hyaluronic acid, a natural substance found in skin and cartilage," He explains. "We can give your lips that Angelina Jolie look or just fill in crow's feet and smoker's lines around the mouth and nose."
Schedule your appointment with our team for dermal fillers in Strongsville.
There are three FDA-approved ingredients commonly chosen for facial fillers: Hyaluronic acid (HA), calcium hydroxylapatite (CaHA), and Poly-L-lactic acid. Some of these fillers are also useful for hands, as many patients like to reverse the signs of aging that appear on the back of the hands. 
Each type of filler is made from a gel-like substance that injects under the skin to create a smoother, fuller appearance. 

Beyond dermal fillers, another type of injectable is Botox®. Botox is a neurotoxin, a medical-grade injection to reduce the contraction of the muscles that cause persistent fine lines and wrinkles.
Restylane is a hyaluronic filler used for facial enhancements. As a hyaluronic filler, it helps the skin attract water to stay hydrated. Restylane is injected under the skin to instantly restore your skin's volume and reduce facial wrinkles and folds.
Compared to other formulations, Restylane is a more granular particulate gel. It tends to stay where initially injected to provide more dramatic results.
RADIESSE is a CaHA filler with a thicker gel. It is the first and only FDA-approved CaHA collection that delivers immediate, lasting results. Plus, RADIESSE can be used for both the lower face and hands for smooth skin all over.
Belotero has a HA base and a lower density that makes it effective for filling some of the finer lines and wrinkles. It helps to enhance the skin, filling in and smoothing over etched-in lines. Many people use BELOTERO under the eyes, to restore volume to tear troughs.
Dermal Fillers Before and After
Patient before and after images can offer clear insight into what you can expect with dermal fillers.*
*Keep in mind that results may vary. Your individual results can depend on many factors, including the treatment area(s), number of sessions, and dermal filler of choice. Each filler serves its own purpose on a different area of the face. 
Dermal Fillers Near Me: Injectables in Strongsville, OH
If sagging skin or deep lines leave you feeling less than confident, don't hesitate to reach out to our team. At Dōcerē, we are happy to discuss the different options available and help you determine how to best achieve your goals. 
Give us a call today at (440) 238-3331 for dermal filler injectables in Strongsville.
Docere offers the latest in non-surgical aesthetics including lasers, ultherapy, peels and injectables. Our clinicians can help you achieve a healthier, younger looking you! Not sure what's right for you? Our consultations are free. We never over promise and will never recommend something that's not right for you. We'll present your options and work on a plan to meet your interests and budget. And, if surgery is the best choice, we coordinate a free consultation with Dr. Ray Seballos, Docere Plastic Surgery.
by submitting this form you agree to be contacted via phone/text/email.
by submitting this form you agree to be contacted via phone/text/email.
*Promotion: 50% off the first syringe of your choice of filler. Must be a new client to Docere Medical Spa & Laser Center. Terms and conditions apply.