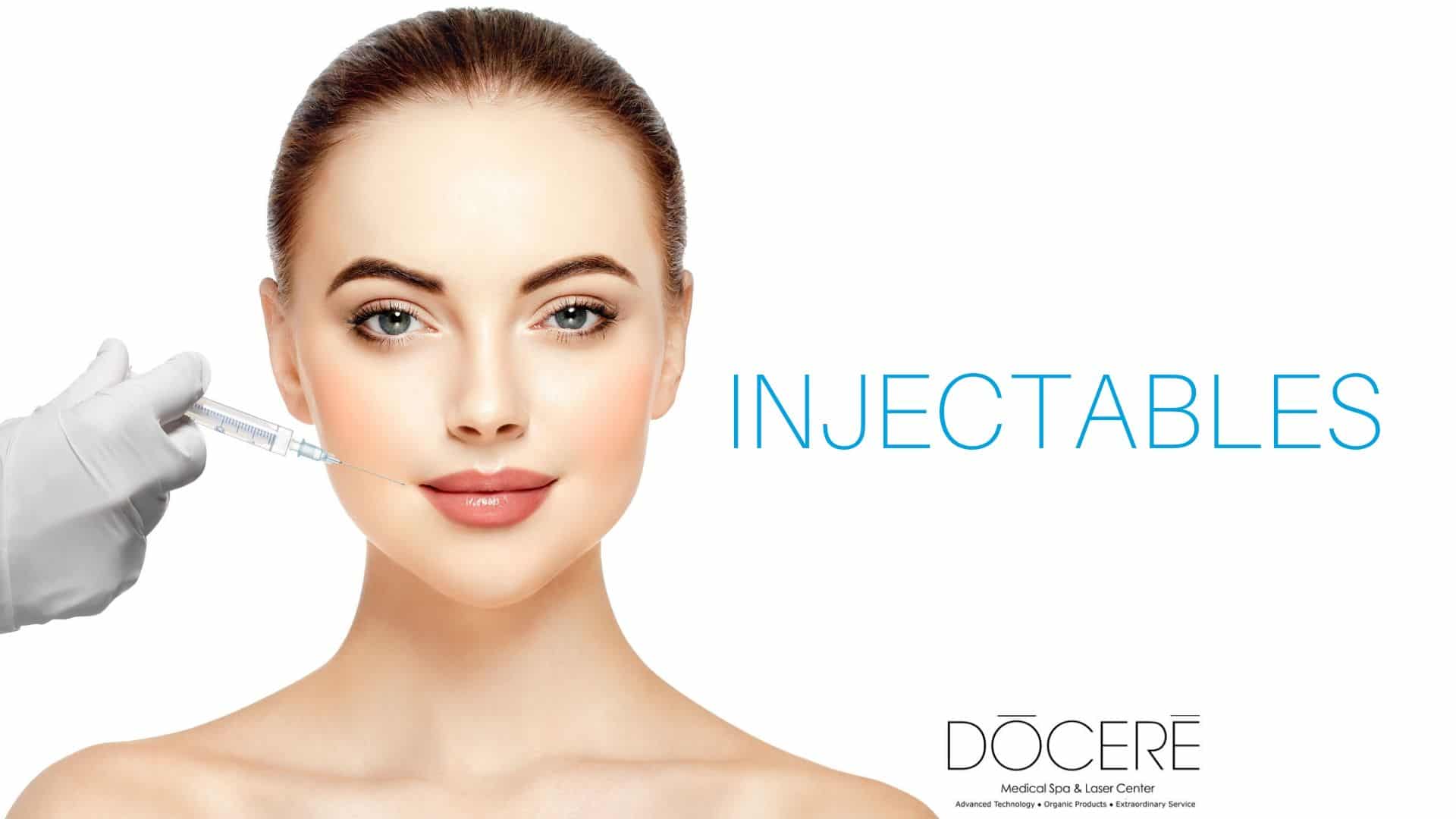 by submitting this form you agree to be contacted via phone/text/email.
Injectables
"We can achieve almost immediate results that last for months," explains Dr. Seballos. Botox injections are popular treatments for creases around the eyes and the forehead. "The Botulism toxin," he explains, "is FDA-approved and works by relaxing the facial muscles to smooth out lines and wrinkles." "Lines around the mouth and nose are best treated with dermal fillers," explains Dr. Seballos. "We use both Restylane and Juvederm which are made from hylauronic acid, a natural substance found in skin and cartilage," explains Dr. Seballos. "We can give your lips that Angelina Jolie look or just fill in crow's feet and smoker's lines around the mouth and nose." Botox – Medical grade injections reduce the contraction of the muscles that cause persistent fine lines and wrinkles. Juvederm & Restylane– A smooth consistency gel made of hyaluronic acid that helps add volume and hydration. Juvederm is injected under the skin to instantly restore your skin's volume and reduce facial wrinkles and folds. Combination Packages– Docere has a selection of combination packages that provide great results and a great price. Your clinician can talk with you about combining laser and ultherapy or adding botox or fillers to either laser of ultherapy treatments. Our focus is on getting you the result and look you want. JUVÉDERM VOLUMA XC– is the first FDA-approved gel to add volume to your cheek area to correct age-related volume loss in adults over the age of 21. It can provide you contour and a subtle lift for up to two years. Restylane Silk– The lips and the lines around the mouth can show signs of aging. This often results in lip thinning, lost shape and an increase in lines above the lip. Restylane Silk is designed to provide natural-looking results in these particular areas.
Docere offers the latest in non-surgical aesthetics including lasers, ultherapy, peels and injectables. Our clinicians can help you achieve a healthier, younger looking you! Not sure what's right for you? Our consultations are free. We never over promise and will never recommend something that's not right for you. We'll present your options and work on a plan to meet your interests and budget. And, if surgery is the best choice, we coordinate a free consultation with Dr. Ray Seballos, Docere Plastic Surgery.
by submitting this form you agree to be contacted via phone/text/email.
by submitting this form you agree to be contacted via phone/text/email.